Thanks Everyone for another Great Open Your Heart!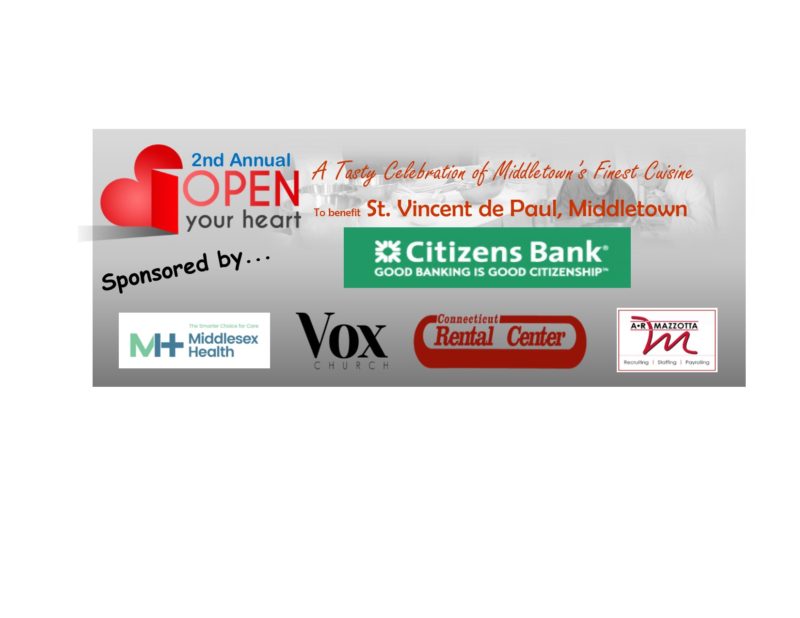 Slides From Open Your Heart '19 (Thanks to Bill Muane).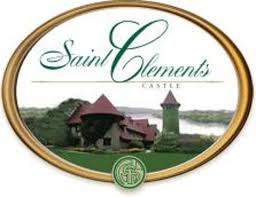 Come out for a great evening with great food, fun and friends at beautiful St. Clements Castle, 1931 Portland Cobalt Rd, Portland, CT! Thursday, February 7, from 6-9 p.m. Bring your sweetheart! (It's just a week before Valentines Day!)  Donation ($75 per person) includes all food, wine & craft beer.  Portraits and cocktails additional.  Call Peter at 860-344-0097 (x-31) for more information. Snow date is Tues., Feb. 12th.
* Sample appetizers, entrees and desserts from some of the area's top restaurants, chefs and caterers!
* Enjoy an evening of music provided by Matt Pacheco of Wallingford !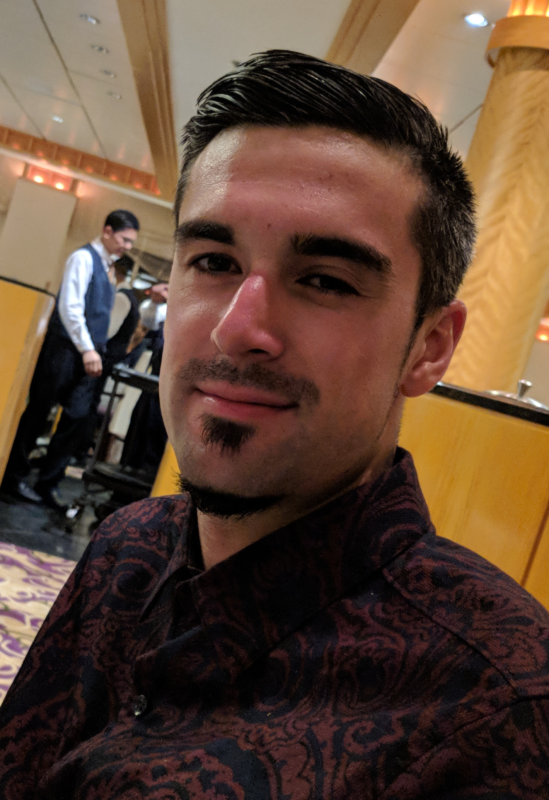 * Have your caricature done or watch as they come to life on a big screen.  Local portrait artist Judy Tourangeau joins us for an evening of fun.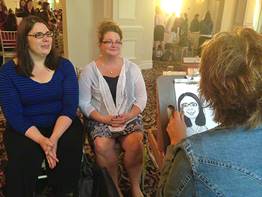 * See and hear first hand, stories of the lives of some of our Middletown neighbors!
* Sample fine wines and craft beer.  Cocktails available!
* Test your luck and win gift baskets and other special items!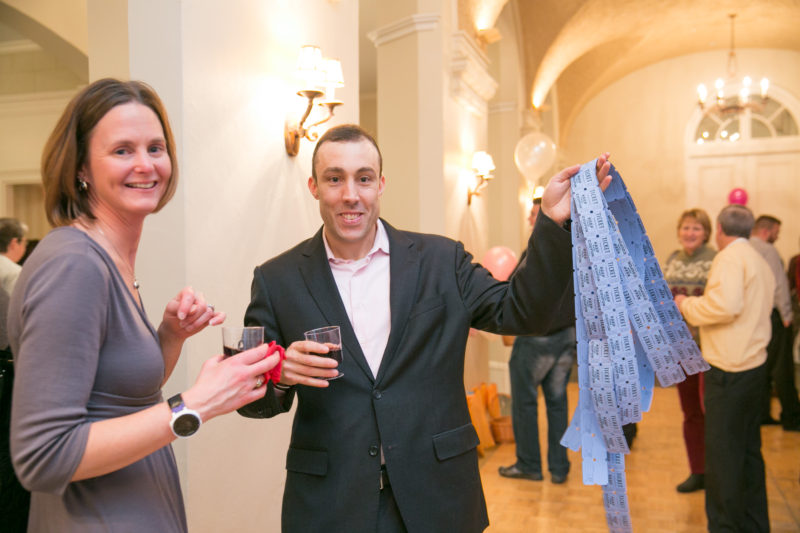 *Win one of two luxury cars to use for a weekend—BMW or Mercedes! Courtesy of New Country Motor Group of Hartford!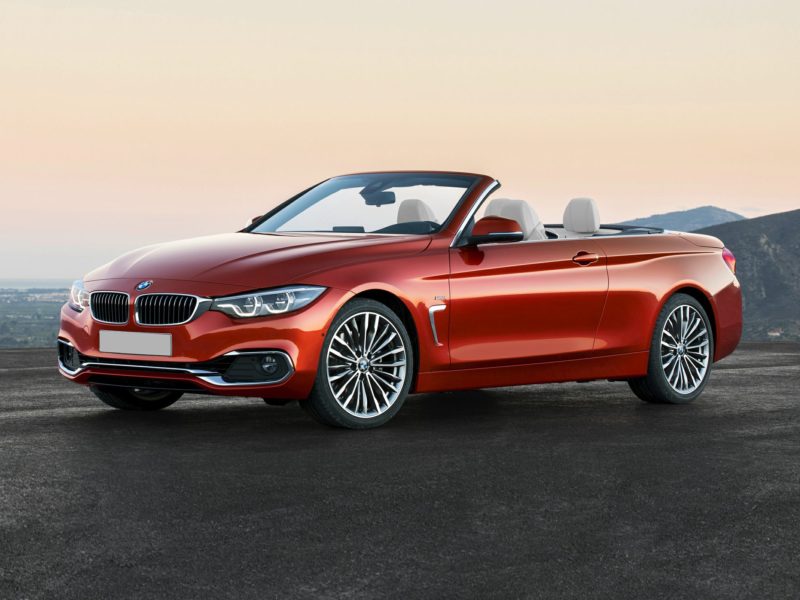 *Have your own car detailed while you're out in the BMW or Mercedes, courtesy of New Country Motor Group of Hartford!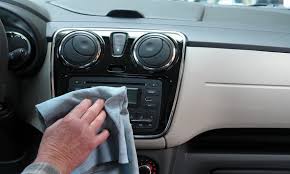 Purchase Tickets Now While You Still Can!
Thank you for supporting St. Vincent de Paul Middletown's Soup Kitchen, Amazing Grace Food Pantry, Community Assistance and Supportive Housing Programs by attending this fun and fabulous event!