Greatest Needs Right Now
Soup Kitchen Guests:
Sleeping Bags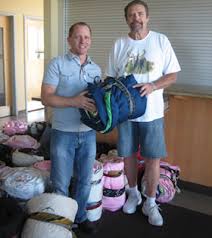 Amazing Grace Food Pantry:
Supported Housing:
METRO Movies 12 Movie Passes
Please donate them to our Soup Kitchen, 617 Main St., Middletown, weekdays and Saturdays, 7-1:30 or Sundays between 5-6. If you would like to purchase any other item from our Amazon wish list and have the item shipped directly to St. Vincent de Paul Middletown. Remember St. Vincent's when you purchase all things on Amazon. Thank you.
Toiletries
Hygiene items are needed year round : mens' and womens' deodorant, shampoo, conditioner, soap, tooth paste, tooth brushes, razors and shave cream.   Please bring them to our office at 617 Main Street, Middletown, Monday through Friday, 7 a.m. to 1:30 p.m.
Food
You can always make a food donation to St. Vincent de Paul Soup Kitchen:  contact Lydia Brewster , 860-344-0097×15 or to Amazing Grace food pantry, contact Kathleen Kelly, 860-347-3222, for more information.
Left overs
The party's over, but you still have good food you'd just hate to just throw away! Donate it to the the Soup Kitchen instead. You are protected under the Good Samaritan Food Donation Act and encouraged to donate of food and grocery products to us for distribution to individuals in need. Just bring the food to the Soup Kitchen, (side door) 617 Main Street, Middletown, between 7 a.m. and 1:30 p.m. You don't even need to call.
Other items
A number of our guests live outside…year round or spend the night in a warming shelter. Many need underwear. Please bring them to 617 Main St. or  contact Zully Torres or (860) 344-0097 x 10 or email her at zully@svdmiddletown.org.

Participate in Families Feeding Families . Join area businesses, churches, schools and individual families who have committed themselves to providing monthly contributions of food to maintain Amazing Grace pantry services.
Food items
Hold food drives at schools, churches and businesses. Contact Kathleen Kelly, 860.347-3222.
Clothing Donations to Good Will Industries or Street Fire Ministries
St. Vincent de Paul encourages you to donate clothing and household items to Good Will, the mission of Easter Seals Goodwill Industries, on 955 Washington Street., Middletown. (860) 347-5404. They provide St. Vincent's guests with clothing vouchers and provide employment training and supports for them.
If you have donations of larger clothing items, we suggest you contact James Woods: Streetfire Ministries (209) 922-6626, (860) 704-9673 (Office), JamesSingsForJesus@gmail.com, or Kim Kincy: (860) 922-6626. These folks specialize in processing and distributing clothing. You may also bring donations to Goodwill. Our guests receive vouchers to Good Will.
We are unable to distribute toys.